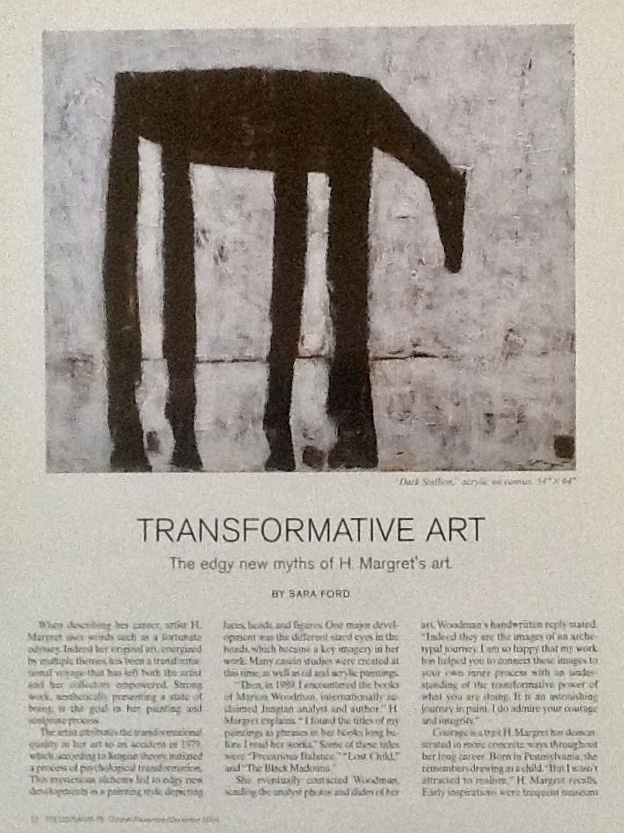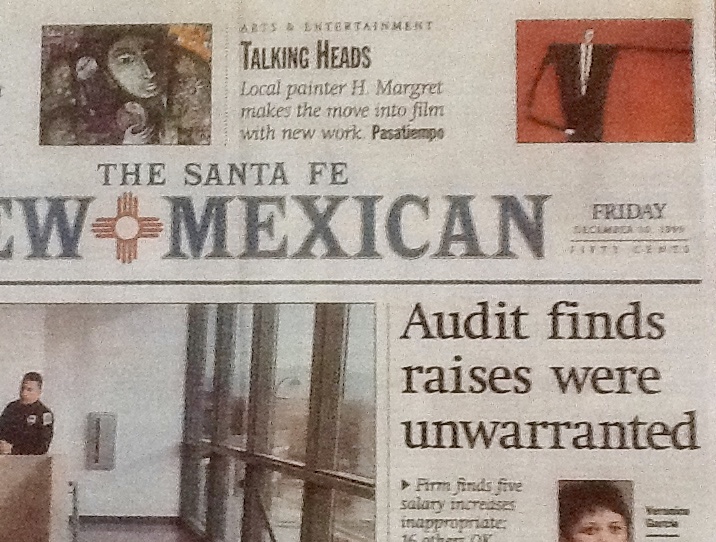 "No surprise really. The artist not only comes from a journalism background, she's a visual artist in the bargain. Telling stories is natural to her, whatever the medium. The film Captive Head Breaks Out is based on a symbolic being called Captive Head…given that one character from her personal mythology has taken to the silver screen, one wonders if others will. H Margret, like a modern Homer, perhaps has been creating a new epic without realizing it."    Craig Smith, Santa Fe New Mexican Pasatiempo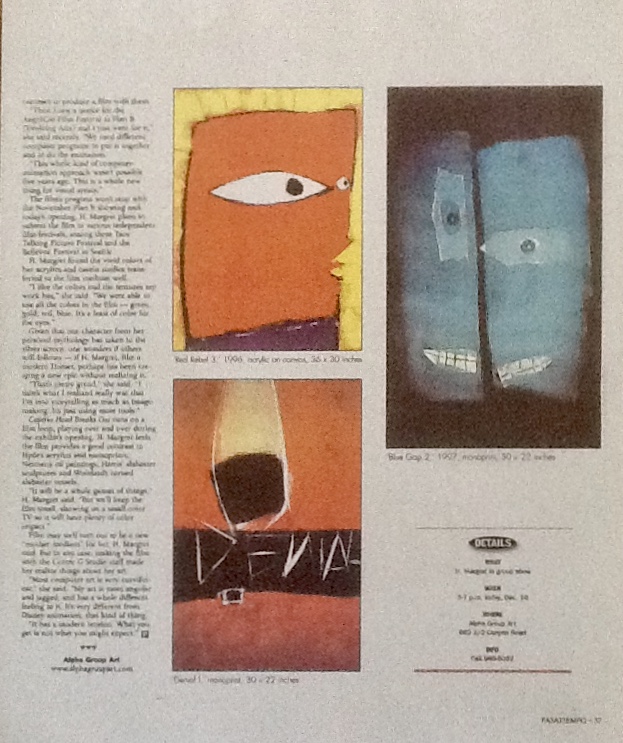 Not an "establishment artist," H Margret applied to 12 MFA programs in 1991 and was rejected by all 12. These colleges: Mills College, University of Utah, University of WA, Cranbrook, Rhode Island School of Design, University of CA are some…..There is no  grant money in her career. Her Guggenheim grant application was rejected in 2003. She never applied again for grant $.
Projects include the a 2.5 minute independent art film, self-financed. Captive Head Breaks Out screened at a Santa Fe film festival in 1999 at the CCA, Center for Contemporary Arts. This video is on the homepage.
The art fables book, Painting Themselves is illustrated by the art, puts the faces into an emotive context. The latest series "People Moving" expresses the dynamics of our changing world today where people are, indeed, moving.
Margret also published the first art gallery quarterly in Oregon called Gallery Review. It published 1983 & 1984, 6 issues. It was funded by subscribers & advertising.